What you need to know to do Facebook Live
Since it launched in 2016, Facebook Live has grown from a novelty to a serious broadcasting and marketing tool on the world's largest social network.
According to Facebook, there have been more than 3.5 billion Live broadcasts, created by hundreds of millions of people. Nearly two billion people have watched a Live broadcast—that's more than a quarter of the entire population of the world.
What's so good about Facebook Live Tool? It has the power to
Build you up as an expert in your niche 'By giving value to others' 
Connect very deeply with your audience because you see you as you
Sometimes quickly people will join you or after a few videos – builds trust quick!
People will get to know you on a personal level – ( for example there few mentors I really feel connected to but yet met in real face to face life) 
Marketers who want to hit the ground running with Facebook should focus on Facebook Live because it has 10 times more reach than all other types of Facebook content. Since Facebook changed its algorithm nearly every week, organic reach has been dwindling to nothing.
Facebook Live video also has six times more interactions than recorded video. These interactions keep your brand top of mind and tip of the tongue and are a way to attract the meaningful engagement that Facebook wants.
As of the third quarter of 2018, Facebook had 2.27 billion monthly active users.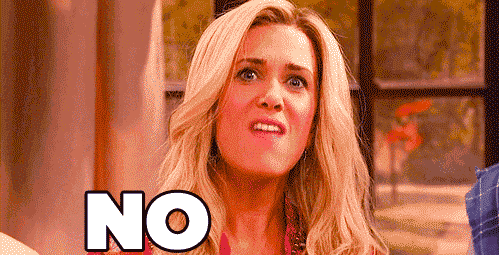 Just imagine tapping into 1% of that! Free training tips and Free PDF   
6 Tips for using Facebook Live
1. Plan your broadcast – you must plan what you going to say, you're called to action and most you value. Also, interact with the audience best part of creating a Facebook Live stream is that it's authentic 
This gives a raw and humanized look at a brand, and that's exactly what audiences are craving in a world of stunning manicured photos and videos. You want to be open and honest, use humor and try to relax. Try to think of how you can be approachable and create a one-to-one connection with you audience. 
2. Create a compelling description for your facebook live  – If you create a catchy headline people will stop and jump on. You are surprised on many extra people to jump on by just headline alone
3: To Answer Questions in Real Time- 
Interacting with your followers doesn't have to be limited to when you happen to be checking back in on your company Facebook page. Facebook Live allows you to answer your followers' questions in real-time. This gives you an opportunity to engage with viewers when they're most interested.
4. Say hello to commenters by name; respond to their comments live-
Your audience will be thrilled to hear you mention their name and answer their questions when you are live 
, also respond to people who are watching even if don't comment.
5. Use a closing line to signal the end of the broadcast- 
Be sure to finish with a closing line, like "Thanks for watching!" or "I'll be going live again soon." After you've wrapped up, wait a few seconds until you hear the "ping" indicating your broadcast is complete
Best is a CTA – Call To Action on how to get more training & tips
6 . Tips while doing a Facebook Live 
Breathe deeply, it's easy to get nervous 

Smile at the camera and to create an authentic connection with your audience 

Use humor and try to relax 

Mistakes happen – embrace them 

Turn nervous energy into enthusiasm 

Pause – it helps to emphasize certain points and shows that you're reflecting on your thoughts 

Have talking points handy or what you need to mention in the video 
I hope these tips help you in some way.
More Resouces  – MLM- How to attract customers on Facebook Part 1
If you got any value from this post I appreciated if you share with others or comment below, I read all comments and reply back.
Until then have an outstanding day
Chris Spriggs
Connect with me on facebook
Ps,  If you want future tips, training, and a free PDF on how to leverage Facebook Lives check out this powerful training here
The training will show youhe hottest hardware, software, and 3rd party Facebook LIVE applications you need to dazzle your audience, hypnotically capture their attention, and look like a rockstar